Natural health promoter chitosan oligosaccharide
---
Chitosan oligosaccharide, COS, Oligochitosan, Oligoglucosamine, Antibiotics replacer, Growth promoter, Health promoter, feed additive oligochitosan, feed supplement oligochitosan, natural growth promoter, Chitosan oligosaccharide 10%, Chitosan oligosaccharide powder, Feed grade chitosan oligosaccharide, Chitosan oligosaccharide P10, Chitosan oligosaccharide for fish, Chitosan oligosaccharide for shrimp, Chitosan oligosaccharide for crab
chitosan oligosaccharide
chitosan oligosaccharide for fish
chitosan oligosaccharide powder
Natural health promoter
Natural health promoter chitosan oligosaccharide
---
Natural health promoter chitosan oligosaccharide
Chitosan oligosaccharide, COS, Oligochitosan, Oligoglucosamine, Antibiotics replacer, Growth promoter, Health promoter, feed additive oligochitosan, feed supplement oligochitosan, natural growth promoter, Chitosan oligosaccharide 10%, Chitosan oligosaccharide powder, Feed grade chitosan oligosaccharide, Chitosan oligosaccharide P10, Chitosan oligosaccharide for fish, Chitosan oligosaccharide for shrimp, Chitosan oligosaccharide for crab
Description
RENGTY Chitosan oligosaccharide is natural alkaline oligosaccharides extracted from the shell of snow-crab and hydrolyzed chitosan by bio enzymolysis, it is a amino small molecules oligosaccharide with positive charge, whose molecular weight is under 3000DA, with good water-solubility, safe, nontoxic and easily absorbed by animal, because the chemical structure is very similar to plant fibers, it's called edible animal cellulose.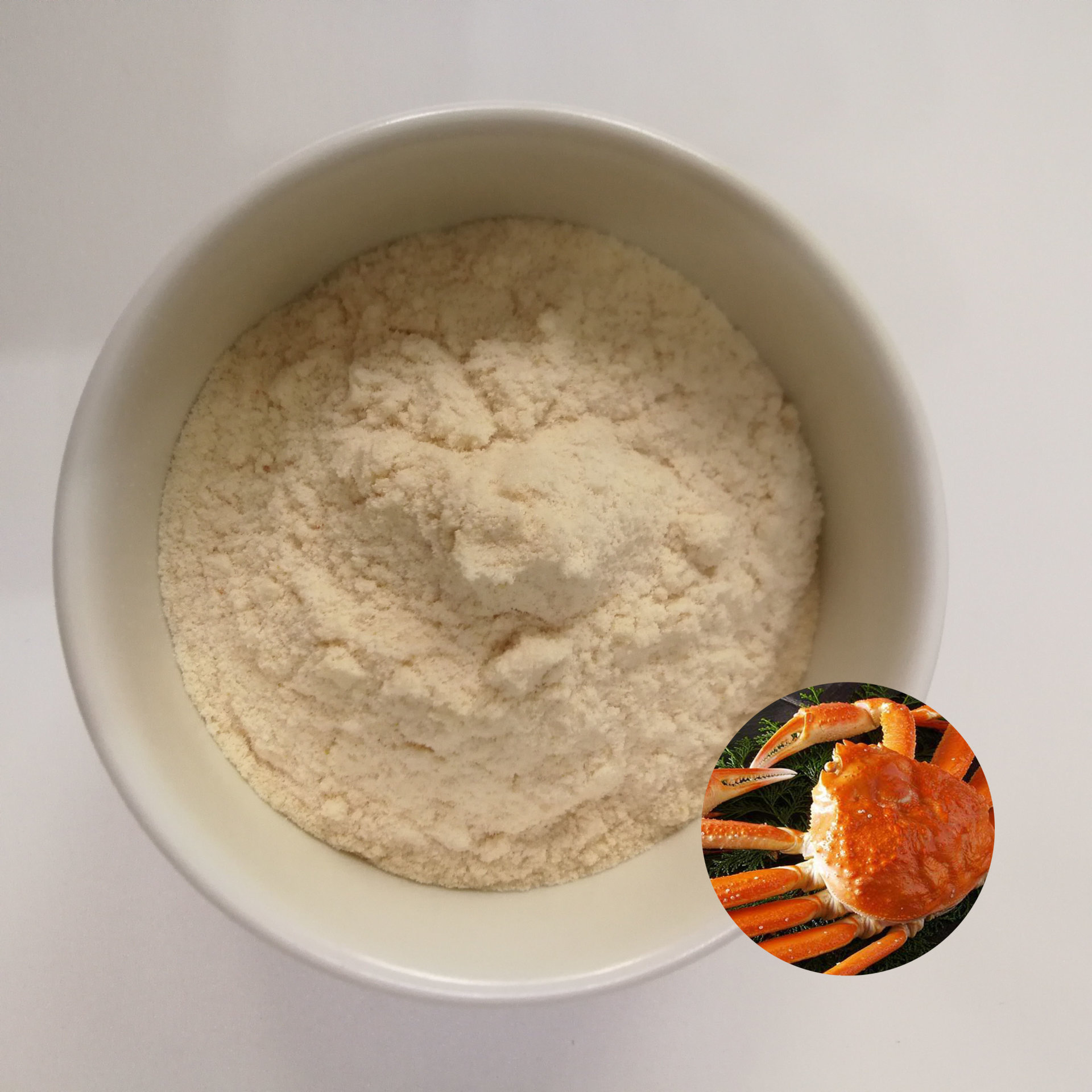 Chitosan oligosaccharide is a functional carbohydrate, which can be used as signal molecule, regulates the processes of immune, reproduction, diseases and so on. By the research of its structure, function, production and quality control, potimized and applied as feeds, drugs and vaccines, it can improve animal production performance, increase production efficiency and create economic value.
As a new feed additive, chitosan oligosaccharide can improve the production performance of pigs, poultry and aquatic animals, improve the immunity of the organism, and play the biological function of antibacterial and anti-inflammatory. It can be used as an effective substitute for feed antibiotics growth promoter, which opens up a new way for the development of new pollution-free green feed additives in feed industry.
Specification
| | |
| --- | --- |
| Product name | Chitosan oligosaccharide |
| Key component | Chitosan oligosaccharide, maltodextrin |
| Appearance | Light yellow powder |
| Particle size | Residual is less than 0.5% on the standard sieve of 0.25mm |
| Glucosamine (NAG) | ≥10% |
| Aroma | Sour odor |
| Water solubility | 100% soluble in water |
| Moisture | ≤10% |
| Ash | ≤1.5% |
| Arsenic (As) | ≤3.0 mg/kg |
| Plumbum (Pb) | ≤5.0 mg/kg |
| Total plate count | ≤2.0x106 CFU/g |
| Total mould count | ≤2.0x104 CFU/g |
| Salmonella | Negative |
Function
Anti-inflammatory, reduce the secretion of inflammatory factors.
Improve survival rate of juvenile fish
Significantly enhance immunity and disease resistance, effectively prevent white feces from shrimp, prevent from fish gills hemorrhagic disease.
Significantly improve intestinal health, promote the growth of intestinal villi and epithelial cells.
Significantly increase feed intake, improve feed conversion rate, reduce feed coefficient.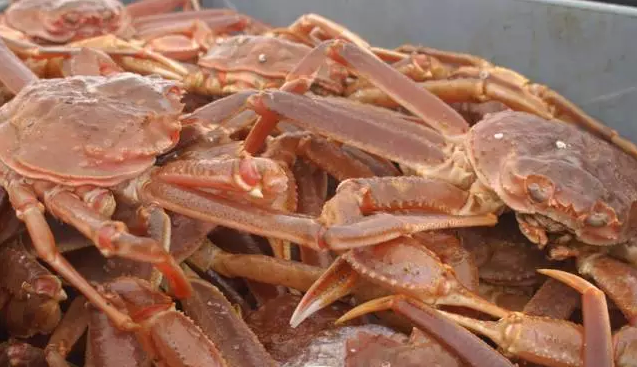 Availability in prawn trial
Effect of c

hitosan oligosaccharide

on growth performance and immunity of Litopenaeus vannamei

Note: Different letters on the top right corner in the same line indicate significant, the same cas in the following table.
Conclusion: The survival rate, relative growth rate, relative weight gain rate and specific growth rate of 250 mg·kg-1 and 500 mg·kg-1 group were significantly higher than those of the control group and other experimental groups (P < 0.05), and the feed coefficient of shrimp was the lowest.
Availability in fish trial
Effect of dietary c

hitosan oligosaccharide

on the growth of the juvenile Japanese seabass (%)

Note: The content of chitosan oligosaccharide (COS) from Diet1 to Diet5: 0.2%、0.4%、0.6%、0.8%、1%
Conclusion: The effect of adding 0.6% ~ 0.8% chitosan oligosaccharide in the diet on growth performance, blood lipid and intestinal health of juvenile Japanese seabass was the best.
Recommended dosage
This product is suitable for fish, shrimp, crab and other aquatic animals. The dosage as follow:
| | |
| --- | --- |
| Animal | Dosage (g/t) |
| Fish | 300-500 |
| Shrimp/prawn | 250-550 |
| Crab | 400-600 |
Packaging and Storage
| | |
| --- | --- |
| Sample | 20g/bag, 200g/bag, 300g/bag, 500g/bag, 1kg/bag, 2kg/bag, 5kg/bag |
| Packaging | 20kg/bag, 20kg/drum or as requirements. |
| Pallet | If 20kg/bag, 1000kg/50bag/pallet |
| Container | One 20'GP can contain 10-14 tons if bag |
| Storage | Stored 24 months sealed in a cool, dry and airy place |
Delivery
Port of loading: Qingdao or any port of China as requirements
Delivery time: 10-20 days shipment after signed contract
By Express

By Air

By sea

By land

Suitable for under 50kg

Fast: 3-7 days

High cost

Door to door service

Easy to pick up the goods

Suitable for more than 50kg

Fast: 3-7 days

High cost

Port to port service

Professional broker needed

Suitable for more than 500kg

Slow: 7-45 days

Low cost

Port to port service

Profissional broker needed

Suitable for more than 500kg

When by sea can not arrive at you, you can select land transportation, by train or by motor
General speaking, EMS, TNT, DHL, UPS by express, by air and by sea is main shipping terms.
By express for quantity less than 50kg cargo, also called DDU service
By sea for quantity over 500kg
By air is available for above 50kg
For high value products, please select air shipping or DHL express for safe
If the cargo quantity is more than 500kg, but by sea can not arrive at you, please select land transportation, by train or by motor.
Alternative antibiotics eucommia leaf extract