Clostridium Butyricum
---
RENGTY® Clostridium Butyricum belongs to the family of bacillus and clostridium, Gram-positive with spore and has strong resistance to external environment.
Clostridium Butyricum powder
Clostridium Butyricum for animal
Clostridium Butyricum feed grade
---
RENGTY® Clostridium Butyricum belongs to the family of bacillus and clostridium, Gram-positive with spore and has strong resistance to external environment. It is a symbiotic bacteria in the intestinal tract of humans and animals, which can be colonized in the host intestinal tract through gastrointestinal environment. It is a strictly anaerobic spore-forming butyric acid producing bacillus, not affected by gastric acid, bile acid and digestive juice in animal body. Its main metabolite butyrate is the main nutrient for the regeneration and repair of intestinal epithelial cells. In the list of "European Union Register of Feed Additives" and "China Approved Feed Additives"(2013). It is a slight sour smell and has a good storage and stability at room temperature. Clostridium butyrate is sensitive to only a few antibiotics, such as neomycin, vancomycin and tetracycline, and has strong resistance to many other antibiotics.
Specification
Specification

CB10

CB20

CB50

CB100

Viable count (CFU/g)

1 billion (1.0x109)

2 billion (2.0x109)

5 billion (5.0x109)

10 billion (1.0x1010)

Color

White

White

Light yellow

Light yellow

Recommended dosage

10-100 g/t

5-50 g/t

2-20 g/t

1-10 g/t

Key component

Clostridium Butyricum, Carrier

Form

Powder

Odor

Slight sour odor

Particle size

More than 98% pass through standard sieve of 60 meshes (0.25mm)

Loss on drying

≤10%

Total Arsenic (As)

≤2 mg/kg

Plumbum (Pb)

≤20 mg/kg

Fluorine (F)

≤1000 mg/kg

Mercury (Hg)

≤0.1 mg/kg

Cadmium (Cd)

≤0.5 mg/kg

Microbial contamination rate

≤1.0%

Coli group

≤1.0x105 CFU/g

Salmonella

None/25g

Total count of mold

≤2.0x107 CFU/g

Pathogenic bacteria

Negative
Function
1. Adjust the intestinal colony balance, promote intestinal bacteria proliferation; inhibit the growth of harmful microorganism, prevent diarrhea, dysentery and other gastrointestinal diseases.
2. With good colonization ability, after into the animal intestinal, quickly become the dominant bacteria, form a bacterial barrier in intestinal mucosal surface, maintain and recover animal gastrointestinal microbial balance, regulate metabolism, protect the healthy growth of animal.
3. Improve the animal antibody level and macrophage activity, stimulates secretion type immunoglobulin synthesis, enhance the specific and non-specific immunity, improve the growth rate, reduce the mortality of animal.
4. Produce large amounts of SCFAs, such as butyrate and acetate in the intestine, reduce pH value, enhance the digest ability, and improve the utilization rate of feed.

5. Reduce fecal odor, improve the poultry house environment and fish pond water quality.
Working Mechanism
1. It can produce highly active extracellular enzymes such as protease, lipase, amylase, glycosidase, etc. And also can produce non-starch polysaccharides enzymes such as pectinase, cellulase and glucanase, which can degrade anti-nutritional factors in animal feed and improve feed utilization.
2. It contains rich protease I, protease Ⅱand lipase, which can improve digestion and absorption of fat and protein.
3. As the carrier of amino acids, it can transport amino acids without breaking down it, benefit to promote animal growth.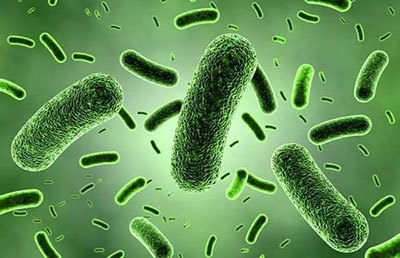 4. It can produce butyric acid to inhibit the activity of deacetylase, and also produce folic acid to involve in the methylation and demethylation of genes, regulating the gene expression of the host, preventing and treating diseases such as enteritis and diarrhea.
5. Secrete Bacteriocins such as butyricin, inhibited the growth of Clostridium perfringens and Salmonella, decrease the incidence of necrotic enteritis and other enteric disease.
6. Competitive exclusion: Prevents colonization by pathogens through adhesion to the gut epithelium
7. Produce hydrogen in the intestines and has a strong repairing effect on various internal organs, especially liver and spleen oxidative damage.
Advantages
1. Strictly anaerobic bacteria, which can adapt to the anaerobic environment of animal intestines.
2. Good stability. Able to withstand high temperature and pressure in the feed granulation process, and can withstand the influence of gastric acid, digestive enzymes, bile, etc.
Stability at pH 2.0 Hcl solution
Item/time

Cell count(108 cfu/ml)

0.5h

1h

1.5h

Control

33.46±0.81

33.30±0.74

34.3±0.95

pH=2

32.57±0.70

34.6±0.93

35.25±1.03
Item/time

Cell count(108 cfu/ml)

0.5h

1h

1.5h

Control

37.47

36.07

35.33

+0.3% Bile salt

33.47

32.73

32.53

0.3% Bile salt recovery
rate

89.32%

90.74%

92.04%
3. Strong tolerance to various antibiotics (beta-lactamides and macrolides)
4. Strong adhesion ability is conducive to adhesion of colonized intestinal tract, so as to prevent the invasion and colonization of harmful bacteria and ensure the balance of intestinal micro-ecology.
5. Excellent butyric acid production capacity

Usage and dosage
This product is suitable for all animals such as pig, poultry, ruminant, aquatic animal and pet.The following dosage is an example of 1 billion cfu/g. Other specification can be converted according to the content of CFU.
| | |
| --- | --- |
| Animal Species | Dosage (g/ton of feed) |
| Piglet | 50-100 |
| Sows | 30-60 |
| Finishing pig | 30-60 |
| Poultry | 10-30 |
| Ruminant | 10-30 |
| Aquatic Animal | 30-60 |
Packaging and storage
| | |
| --- | --- |
| Sample | 20g/bag, 200g/bag, 300g/bag, 500g/bag, 1kg/bag, 2kg/bag, 5kg/bag |
| Packaging | 20kg/25kg/bag, 20kg/25kg/drum or as requirements |
| Pallet | If 25kg/bag, 1000kg/40bag/pallet |
| Container | One 20'GP can contain 10-14 tons if bag |
| Storage | Stored 12 months sealed in a cool, dry and airy place. Prevent from direct sunlight, heat and dampness, avoid stored with poisonous and harmful substances. |
Delivery
Port of loading: Qingdao/Shanghai/Tianjin or any port of China as requirements
Delivery time: 10-20 days shipment after signed contract
By Express

By Air

By sea

By land

Suitable for under 50kg
Fast: 3-7 days
High cost
Door to door service
Easy to pick up the goods

Suitable for more than 50kg
Fast: 3-7 days
High cost
Port to port service
Professional broker needed

Suitable for more than 500kg
Slow: 7-45 days
Low cost
Port to port service
Profissional broker needed

Suitable for more than 500kg
When by sea can not arrive at you, you can select land transportation, by train or by motor
General speaking, EMS, TNT, DHL, UPS by express, by air and by sea is main shipping terms.
By express for quantity less than 50kg cargo, also called DDU service
By sea for quantity over 500kg
By air is available for above 50kg
For high value products, please select air shipping or DHL express for safe
If the cargo quantity is more than 500kg, but by sea can not arrive at you, please select land transportation, by train or by motor.