WhatsApp & Line: +86-13573136709
RENGTY® Bacillus megaterium (B.megaterium) is produced by advanced production process of liquefaction fermentation and centrifugal spray, which is green environmental microbial multi-functional probiotic feed additives. It is a kind of natural strain which can secrete and synthesize a variety of organic acids, enzymes and physiological active substances and is avirulent, harmless, no residues, no pollution and the effect is remarkable, which is the best choice for green healthy and environment friendly breeding. It is widely applied in feed additives of poultry, livestock, aquatic animals, ruminants and etc.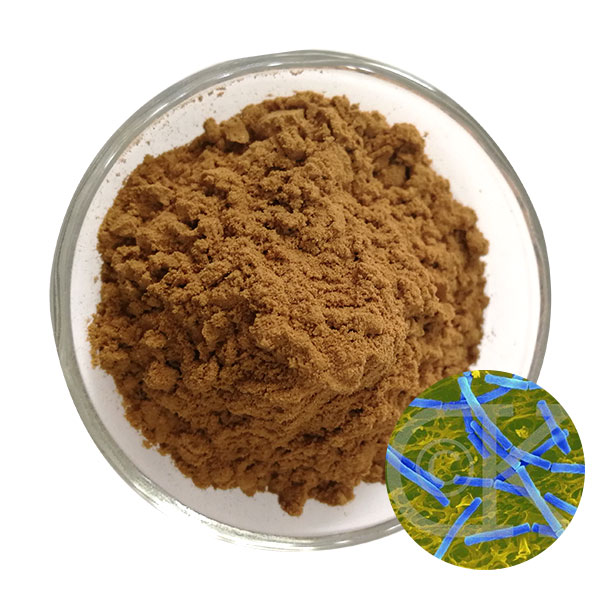 Specification
Specification

BM100

BM200

BM500

BM1000

Viable count (CFU/g)

10 billion (1.0x1010)

20 billion (2.0x1010)

50 billion (5.0x1010)

100 billion (1.0x1011)

Color

Off-white

Light yellow

Yellow

Yellow brown

Recommended dosage

60-100 g/t

30-50 g/t

12-20 g/t

6-10 g/t

Key component

Bacillus megaterium, Carrier

Form

Powder

Odor

Slight fermentation odor

Particle size

More than 90% pass through standard sieve of 1.25mm

Loss on drying

≤10%

Total Arsenic (As)

≤2 mg/kg

Plumbum (Pb)

≤20 mg/kg

Fluorine (F)

≤1000 mg/kg

Mercury (Hg)

≤0.1 mg/kg

Cadmium (Cd)

≤0.5 mg/kg

Microbial contamination rate

≤1.0%

Coli group

≤1.0x105 CFU/g

Salmonella

None/25g

Total count of mold

≤2.0x107 CFU/g

Pathogenic bacteria

Negative
Biological feature
B.megaterium is a rod-like, Gram-positive, mainly aerobic spore forming bacterium found in widely diverse habitats. With a cell length of up to 4 µm and a diameter of 1.5 µm, it is amongst the biggest known bacteria. The cells often occur in pairs and chains, where the cells are joined together by polysaccharides on the cell walls.
In the 1960s, prior to the development of Bacillus subtilis, Bacillus Megaterium was the main model organism among Gram-positive bacteria for intensive studies on biochemistry, sporulation and bacteriophages. Recently, its popularity has started increasing in the field of biotechnology for its recombinant protein production capacity
Function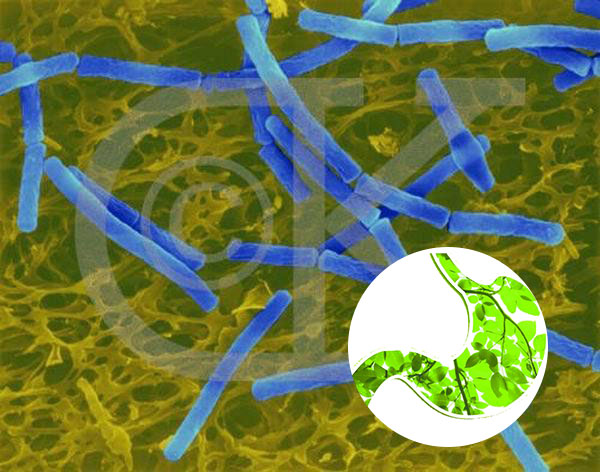 1. Inhibit the growth of harmful bacteria and promote the growth of beneficial bacteria breeding, and maintain the dynamic balance of intestinal flora, protect the healthy of intestinal tract, improve animal immunity.
2. Secrete out a large amount of nutrient substances during its growing and reproducing such as protease, organic acid, amino acid, polysaccharide and cytokinin, greatly promote the growth of animal,
Inhibit the pathogenic microorganism, prevent and reduce the diseases, reduce the drug residues.
4. Improve utilization of protein and nutrients in feed, enhance feed intake and ADG, promote animal growth, raise laying rate, reduce feed cost, decrease the usage of enzyme.
5. Decrease activity of bacterial urease and cysteine desulfhydrase, reduce the concentration of ammonia and hydrogen sulfide in faeces and intestinal tract, clean the breeding environment and reduce environment pollution.
6. Improve the content of calcium and phosphorus in serum.
7. Degrade the nitrite and insoluble phosphorus in aquaculture water, improve the level of soluble positive phosphate, enhance aquaculture water quality.
Working Mechanism
1. B.megaterium can generate a large amount of substances during its growing and reproducing such as amino acid, polysaccharide and cytokinin, helpful for the animal to grow, so it has been recognized as an endophyte, is natural and safe growth promoter.
2. Competition of nutrition and space: B.megaterium can seize nutritional ingredient to harmful bacteria, so that pathogens cannot reproduce without proper nutrition and space conditions, thus inhibit it's growth, prevent the occurrence of diseases.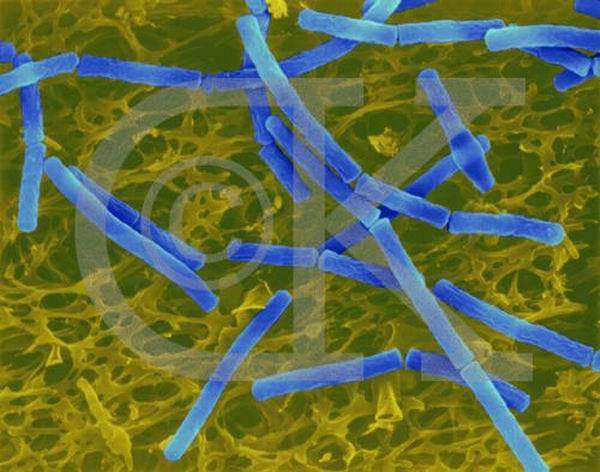 3. Biological capture of oxygen, reduce the pH of the digestive tract. B.megaterium is an aerobic or facultative anaerobe probiotics, which rapidly germinates into nutrient cells in the body of animals and consumes the oxygen in the intestinal tract, creating anaerobic conditions for the growth of beneficial bacteria such as lactobacillus and bifidobacterium. Lactobacillus secrete lactic acid in the metabolic process, which reduces the pH of animal digestive tract, indirectly inhibits the reproduction of harmful bacteria such as escherichia coli and salmonella, and at the same time, B.megaterium can produce organic acids in it's metabolic process, maintaining the acidic environment of gastrointestinal tract, killing potential pathogenic bacteria, and maintaining the intestinal microecological balance.
4. B.megaterium can secrete out highly active protease to degrade feather keratin and casein, release out keratin and casein from feather waste, turn waste into treasure, improve animal husbandry efficiency.
5. B.megaterium can reduce the emission of ammonia gas and hydrogen sulfide in excreta and intestinal tract through reducing the concentration of ammonia nitrogen, urea nitrogen, uric acid, total nitrogen, soluble sulfide and total sulfur in the excreta and intestinal tract of animals, and reducing the activity of urease and cysteine dethiothiase.
6. B.megaterium can secrete out biological surfactant to degrade of organic matter, nitrogen in water and phosphorus and restore water nutrition, better the quality of water.
Advantages
1. .It is a kind of natural strain which can secrete and synthesize a variety of organic acids, enzymes and physiological active substances.
2. High-activity, high-purity, high-content, long-lasting effect.
3. Good stability, acid-proof, salt-tolerant, heat-resistant and compression resistant.
4. Strong stress resistance, easy to be resuscitated, reproduced and colonized.
5. It is safety, green, no pollution, Use natural plant metabolic processes, leave zero harmful chemical residues
Usage and dosage
This product is suitable for all animals such as pig, poultry, ruminant, aquatic animal and pet.The following dosage is an example of 10 billion cfu/g. Other specification can be converted according to the content of CFU.
| | |
| --- | --- |
| Animal Species | Dosage (g/ton of feed) |
| Poultry | 60-100 |
| Pig | 80-100 |
| Aquatic Animal | 80-100 |
| Ruminant | 60-80 |
| Purify | 100-200 |
| Promote growth | 100-200 |
Packaging and delivery
| | |
| --- | --- |
| Sample | 20g/bag, 200g/bag, 300g/bag, 500g/bag, 1kg/bag, 2kg/bag, 5kg/bag |
| Packaging | 20kg/25kg/bag, 20kg/25kg/drum or as requirements |
| Pallet | If 25kg/bag, 1000kg/40bag/pallet |
| Container | One 20'GP can contain 10-14 tons if bag |
| Port of loading | Qingdao/Shanghai/Tianjin or any port of China as requirements |
| Storage | Stored 12 months sealed in a cool, dry and airy place. Prevent from direct sunlight, heat and dampness, avoid stored with poisonous and harmful substances |
| Delivery time | 10-20 days shipment after signed contract |
| Precautions | Do not use with disinfectant or antibacterial agents |
By Express

By Air

By sea

By land

Suitable for under 50kg
Fast: 3-7 days
High cost
Door to door service
Easy to pick up the goods

Suitable for more than 50kg
Fast: 3-7 days
High cost
Port to port service
Professional broker needed

Suitable for more than 500kg
Slow: 7-45 days
Low cost
Port to port service
Profissional broker needed

Suitable for more than 500kg
When by sea can not arrive at you, you can select land transportation, by train or by motor
General speaking, EMS, TNT, DHL, UPS by express, by air and by sea is main shipping terms.
By express for quantity less than 50kg cargo, also called DDU service
By sea for quantity over 500kg
By air is available for above 50kg
For high value products, please select air shipping or DHL express for safe
If the cargo quantity is more than 500kg, but by sea can not arrive at you, please select land transportation, by train or by motor.
Bacillus megaterium powder
Bacillus megaterium for animal
We could not find any corresponding parameters, please add them to the properties table
版权信息
Time of issue:
2019-07-29 00:00:00